Zhingkham Resort in Punakha is the newest unit of Bhutan Hotels & Resorts. With one of the most beautiful breathtaking scenic views of the Punakha valley, the resort is located on a mountain high above the valley. Well-being at the resort is enhanced at the Keith-nyam spa which offers variety of holistic services to rejuvenate health, beauty and relaxation.
The property offers a well-equipped conference building designed to cater for events such as meetings, weddings, promotions, and parties. The property has a handicraft shop and offers free Wi-Fi.
With relaxation and a deep sense of hospitality at its core, Zhingkham resort with its tranquil spaces and heavenly location is the ideal place for a holiday in Punakha.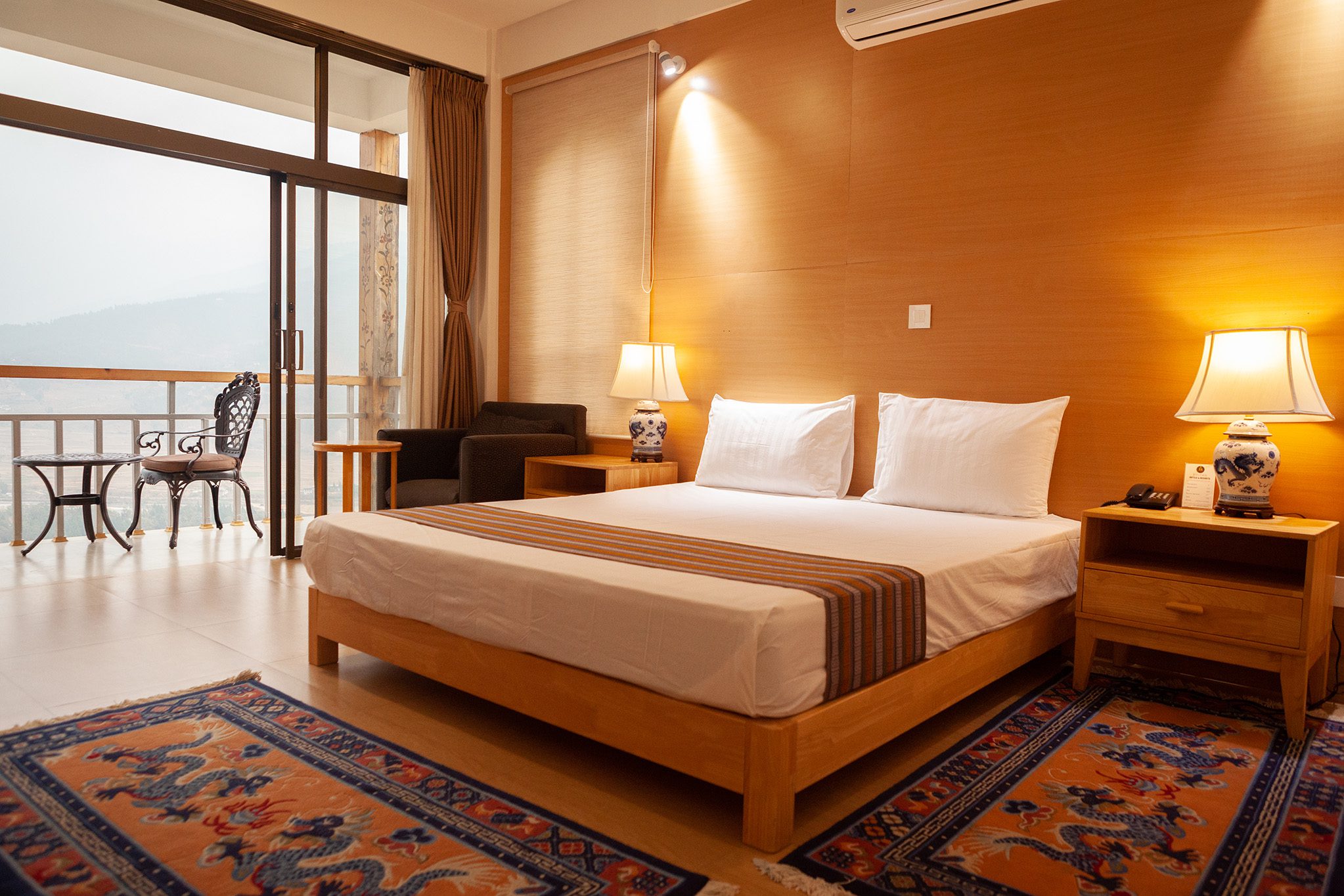 Single Deluxe
Rate: Nu.5400/-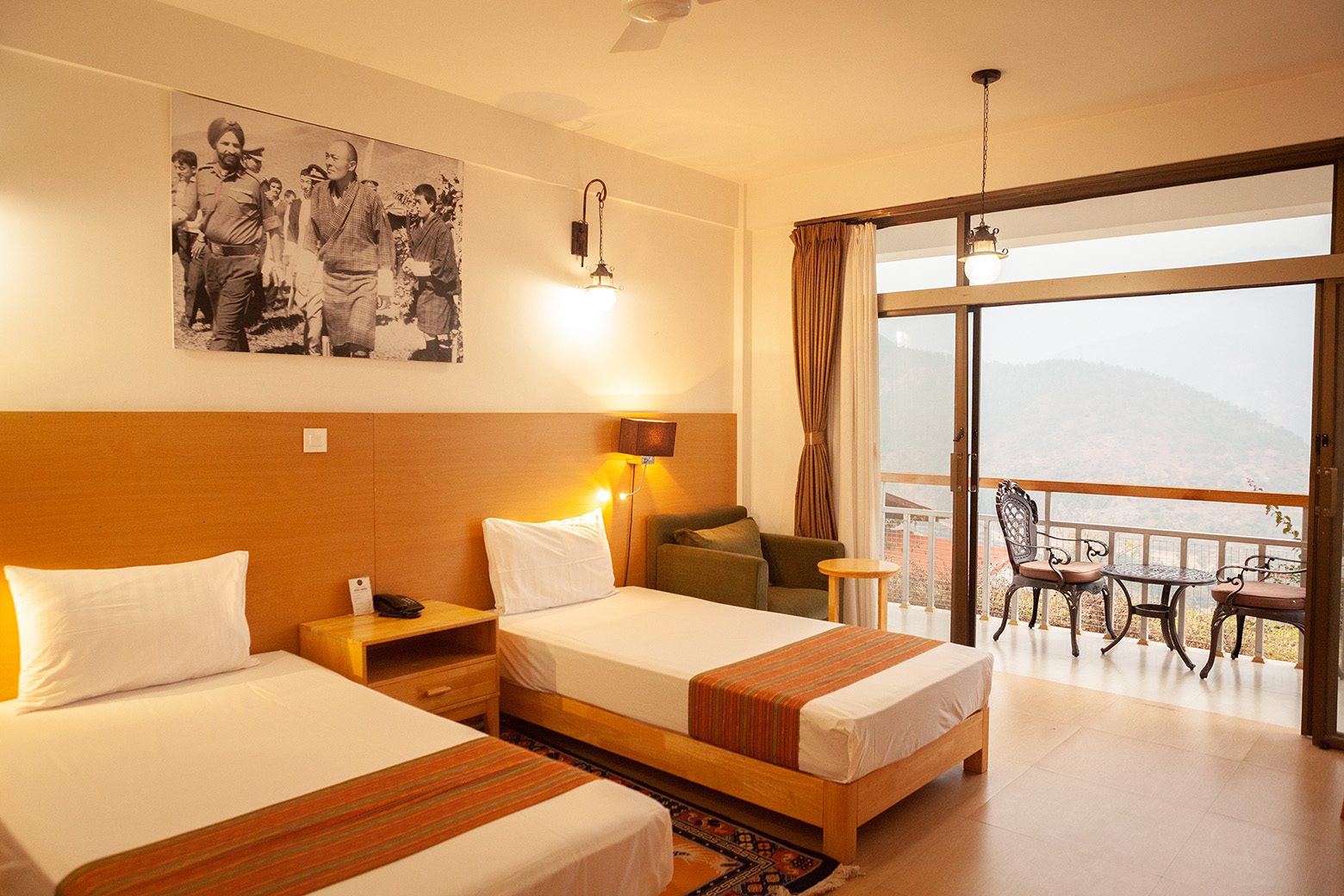 Double Deluxe
Rate: Nu.6000/-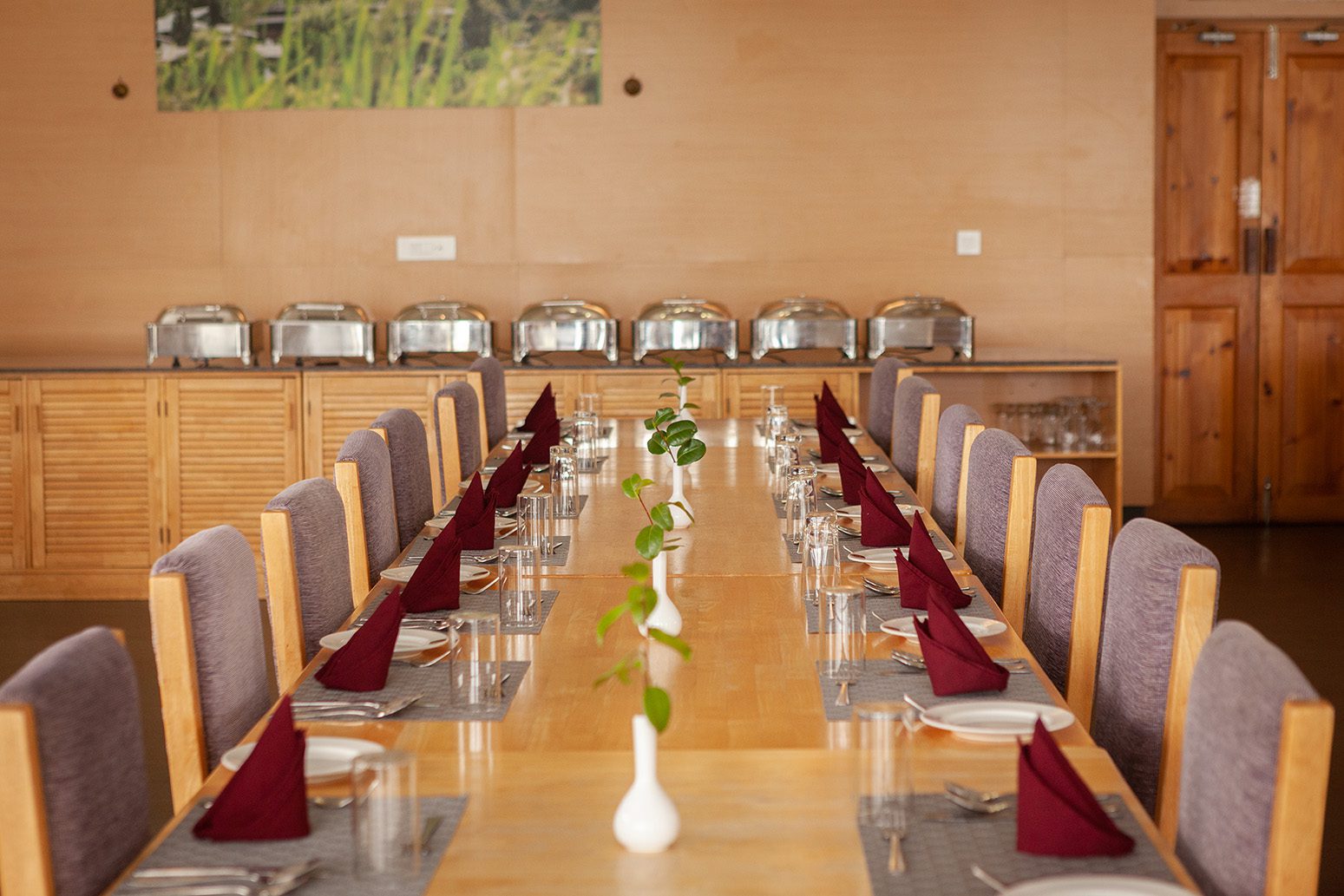 Conference & business Centre