Gangtey Tent Resort is a destination that redefines the concept of glamping, offering a luxurious and immersive camping experience amidst the serene beauty of Phobjikha Valley. Known for its pristine landscapes and the annual arrival of the majestic black necked cranes, this tented Resort is a seamless combination of luxury and nature; a perfect retreat for nature enthusiasts and luxury seekers alike.
The Resort features ten exquisitely designed tented rooms, each providing an unparalleled blend of comfort and elegance. These luxury tents are spacious and well-appointed, offering a seamless blend of modern amenities and traditional Bhutanese aesthetics. With panoramic views of the valley, these tents provide a serene sanctuary for guests to unwind and connect with nature.
One of the standout features of Gangtey Tent Resort is the in-floor heating system, ensuring that guests remain cozy and comfortable even during the freezing colder months in winter. The warmth of the radiant floor heating adds an extra touch of luxury, making it an ideal year-round destination for visitors to the valley.
The Resort's on-site restaurant serves delectable Ala carte Bhutanese cuisine, providing a culinary journey highlighting the region's rich cultural heritage. It also offers a traditional Bhutanese hot stone bath, a relaxing way to soak in and wind up the day.
Alongside its stunning accommodations and breathtaking surroundings, the Resort provides a range of engaging experiences and activities for guests to enjoy. These include an outdoor bonfire pit, archery games, and dart games in their leisure time. These outdoor activities allow guests to immerse themselves in Bhutan's local culture and traditions.

Deluxe Double Bed
Rate: Nu. 6,000 ++
Deluxe Twin Bed
Rate: Nu. 6,000 ++
Horseback ride on request & additional payment.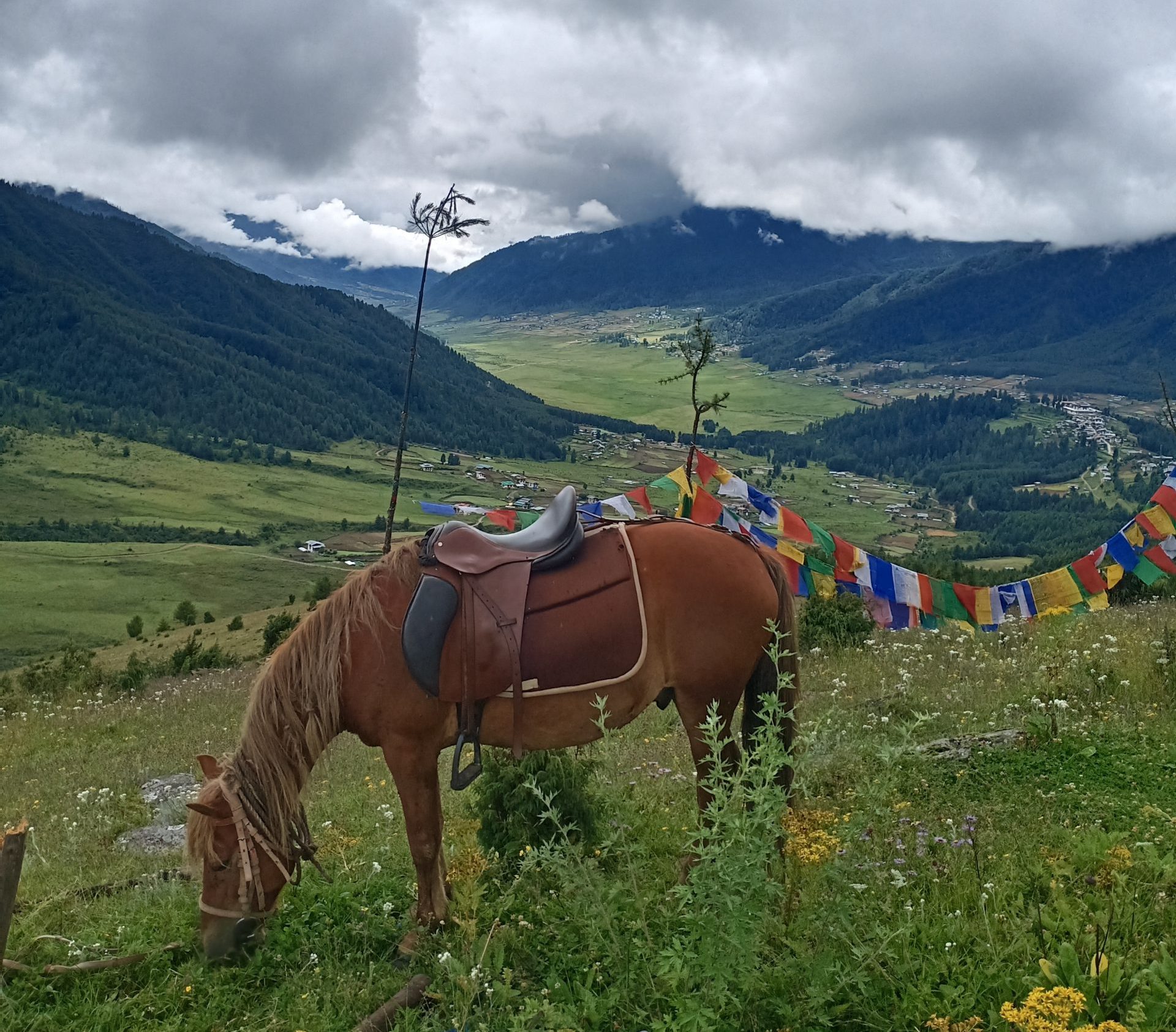 National and traditional game demonstrations
Explore more about Gangtey Tent Resort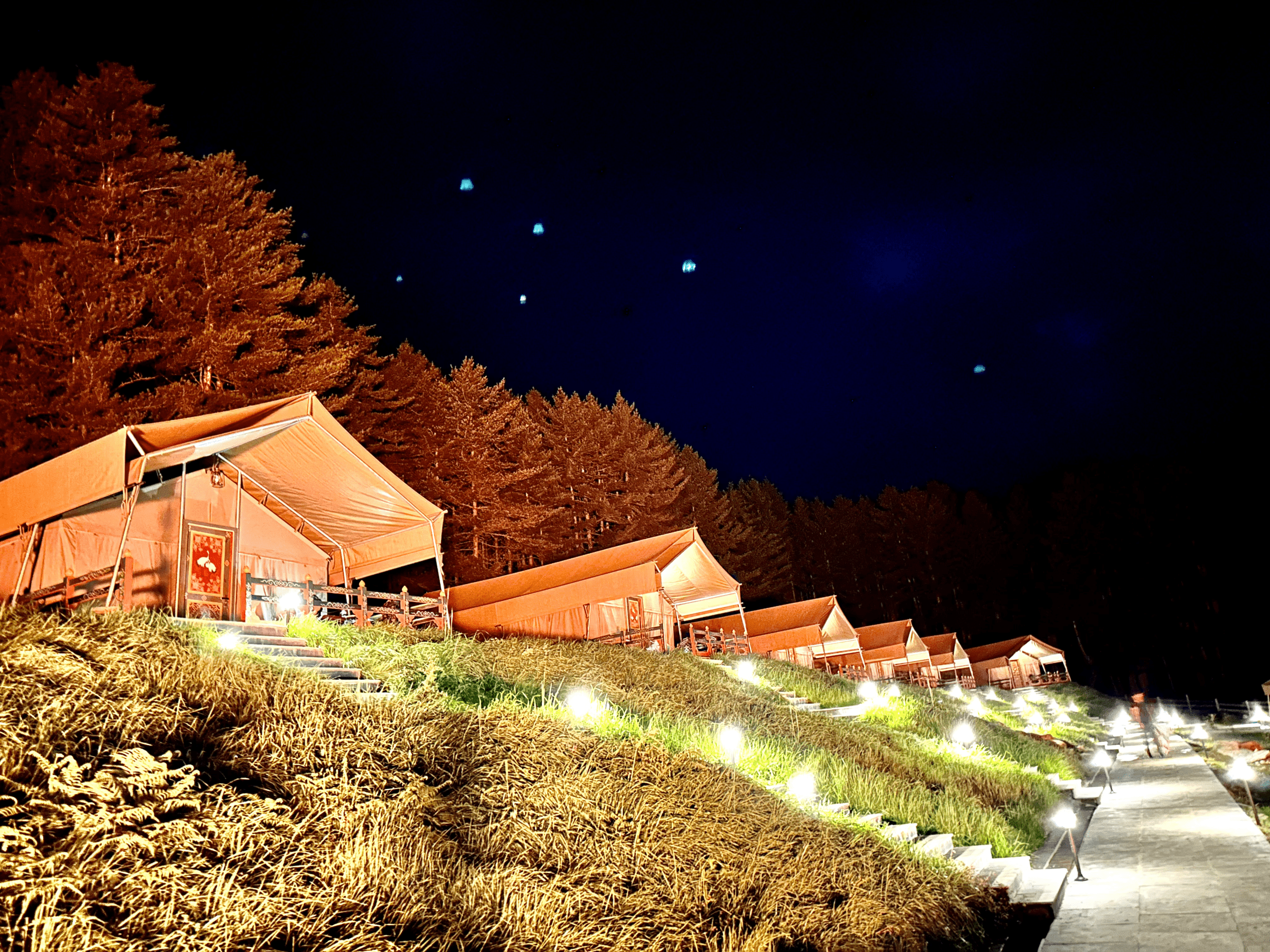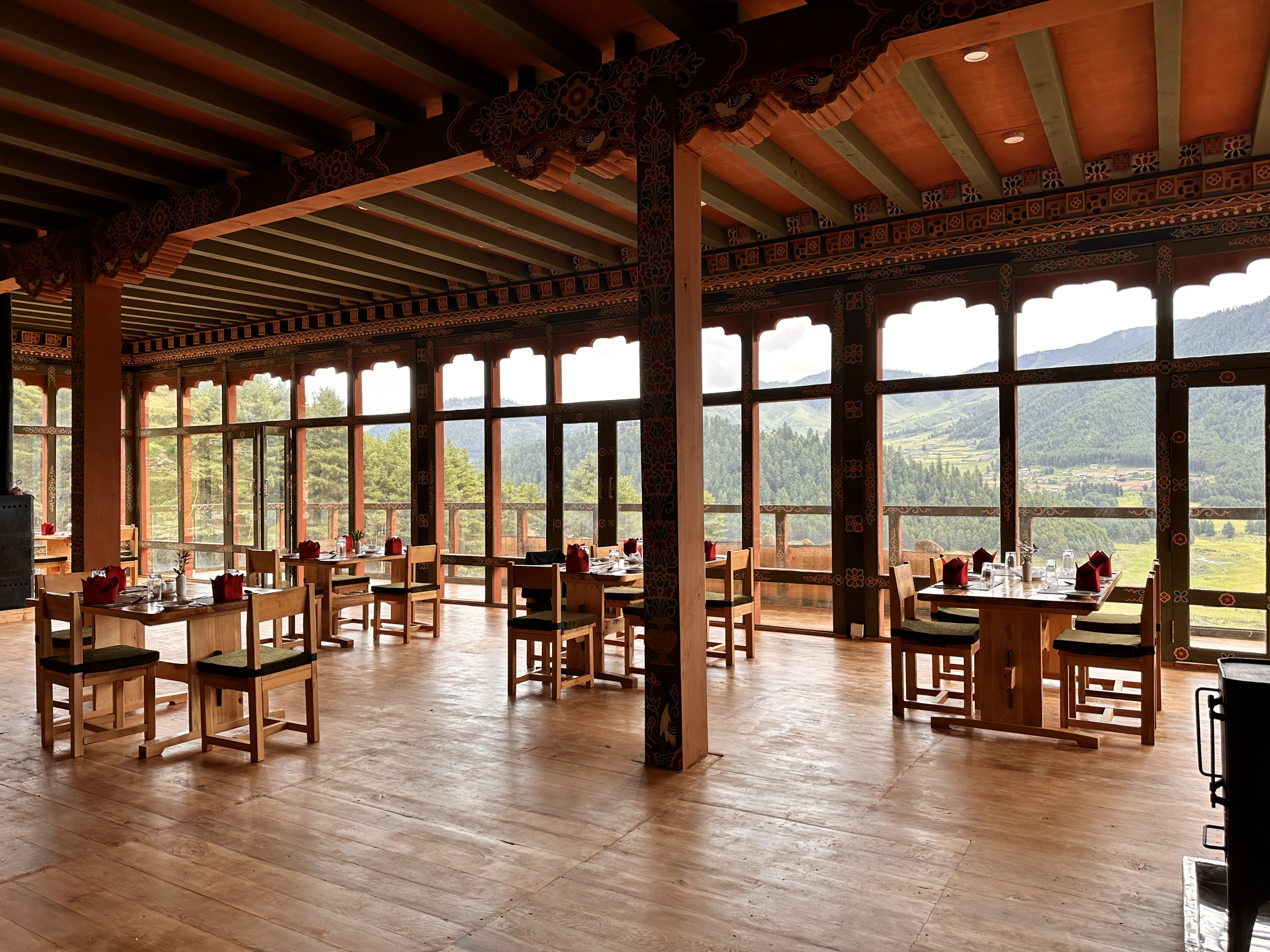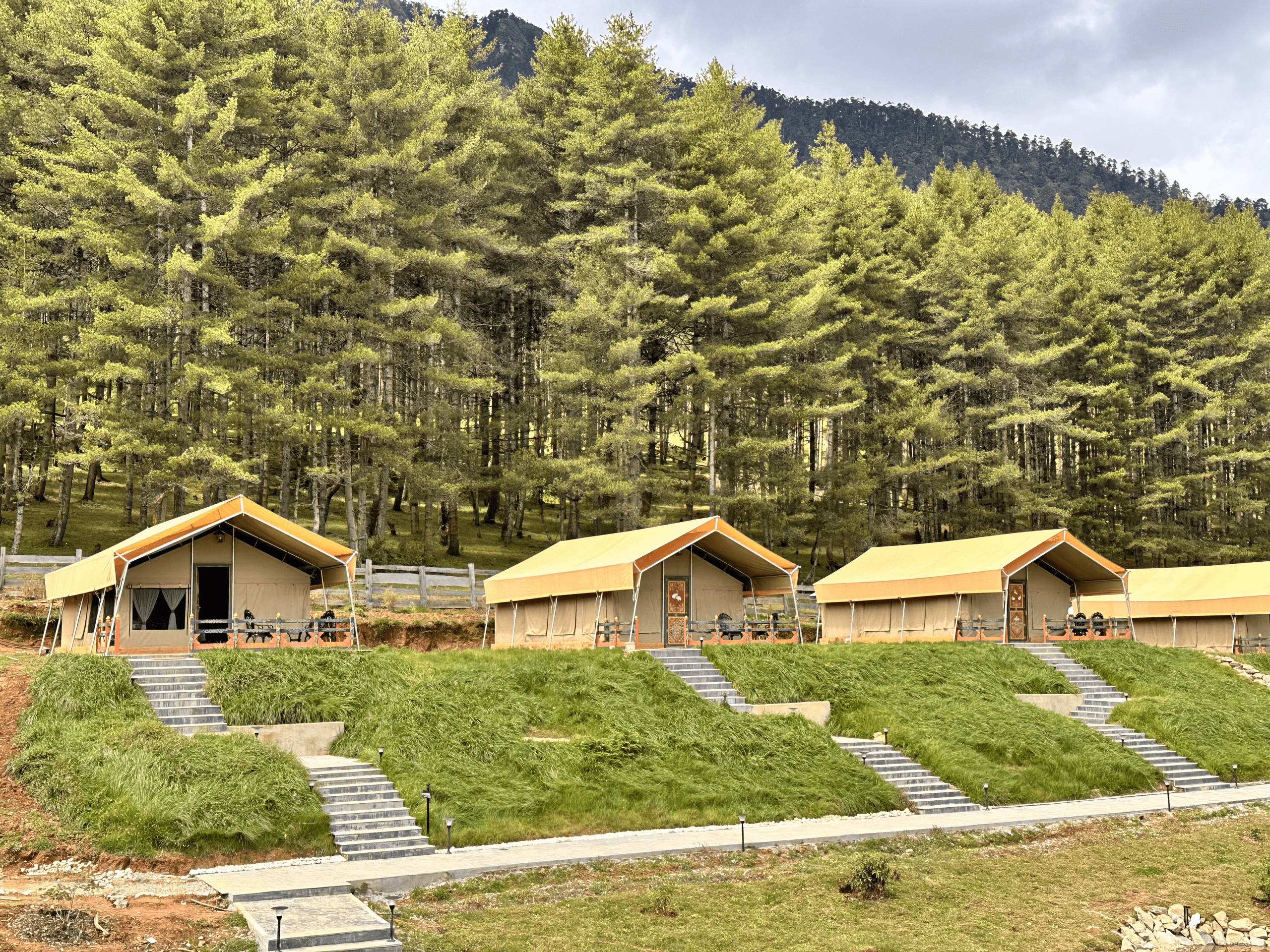 Gangtey Tent Resort Features